November 8, 2015 @ 11:02 PM
Last week the Wildebeest Workshop had it's first official outing, roving west to build benches and planter boxes with members of the Friendship Garden at Auburn Centre for Community. The Garden is a joint project between Settlement Services International (SSI) and Auburn Council and is intended as a place for local refugees and asylum seekers to establish connections and engage in meaningful projects. They're beginning an inspiring project to transform an old Bowling Green into a vibrant community garden; fit with cultural plots, permaculture gardens, a mudbrick entrance and a big community kitchen. Most of the guys had zero power tool experience but they rose to the challenge and by midday our makeshift workshop had settled into a wonderful sense of immersion. The creations were finished, sanded and painted...and amazingly, some even painted scenes of their journey to Australia.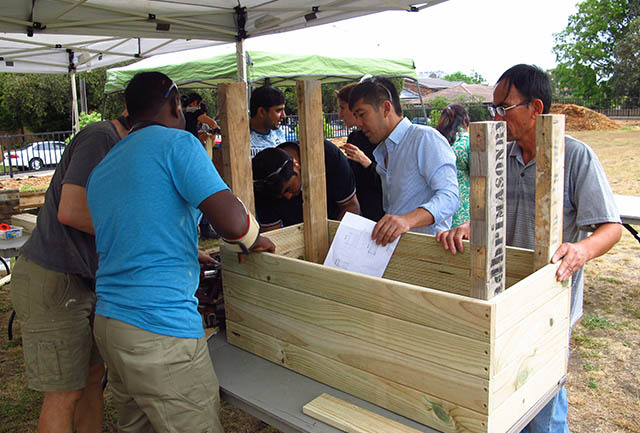 The original intentions of the Wildebeest Workshop aligned with ideas of the makers movement - to support a culture of tinkering and develop practical problem-solving skills, but after the portable workshop's first outing I realised it's value on an experiential level as well. With a task that was interesting, challenging but not stressful people were able to enter a state of 'flow' – we've all been there, it's the place where time, hunger and self-doubt all disappear. A place where you feel in control, content and confident in your abilities.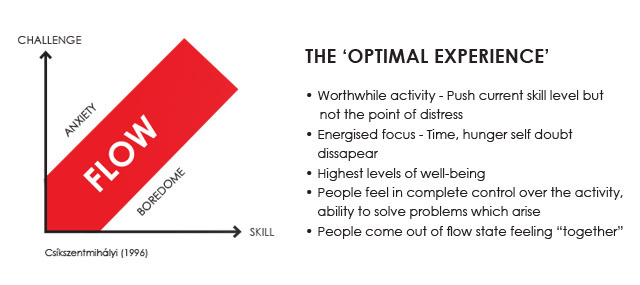 In the case of a 2 day workshop you could commonly hope to provide skills development in tools, project planning and collaboration…and that great sense of achievement looking back at something you've built. But I've also realised the value in creating space to simply be immersed in the act of making, in the zone, above the challenges life can bring. You come out of these experiences feeling alive and composed, which is a valuable contribution in itself.
Massive thanks to all the guys for being involved, and to Kiran Kashyap, Adam Kennedy, and Tom Quinn for helping out, and to the incredible case workers at SSI for organising the workshops, especially Marcela Hart, you legend!