April 18, 2017 @ 10:21 AM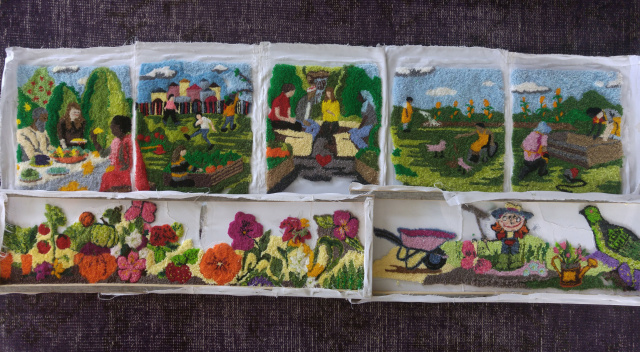 A Social Design project facilitated by Tasman Munro, Jane Theau and Sayd Shah Mahmood.
Hosted by Settlement Services International
The Tapestry Couch is a collaborative social design project that celebrates the empowering stories of people seeking asylum in Australia, particularly those connected to the Friendship Garden in Auburn. The aim is to make a piece of furniture that sits at the entrance of the community centre to exhibit stories of friendship and healing gathered from the local community.
The making
The project has been running for almost a year and more than 100 people have currently been involved in its making. During this time Syrian, Tamil, Rohingya, Afghan, Iraqui, Hazara, Persian, Vietnamese and ...
Read More